Posted on 9/27/2017 6:58:00 AM.

(Seguin) -- Approximately 50 employers will all be under one roof this Thursday looking to fill immediate openings in a diverse range of job skills.
The employers have all been invited to participate in the annual New Braunfels and Seguin Regional Job Fair. The event will be held from 10 a.m. to 3 p.m. Thursday at the Central Texas Technology Center located in northern Guadalupe County.
More
SEDC, City of Seguin
---
Posted on 9/27/2017 6:55:00 AM.
(Seguin) -- Tis the season for a lawman's stache showdown. The change in weather has again prompted the Seguin Police Department to begin its 4th Annual beard growing contest.
More
Seguin Police Department
---
Posted on 9/27/2017 6:55:00 AM.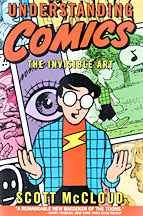 (Seguin) – The 2017 Texas Lutheran Lutheran University Krost Symposium might just challenge the way you look at comics. "
Connecting with Comics
" is the feature of this year's "most prestigious academic event" for the university. Krost, according to TLU officials, is an annual event serving as "a platform to discuss important issues that not only impact (the) campus and local community, but the nation and even the world."
More
Texas Lutheran University, Krost Symposium
---
Posted on 9/26/2017 12:30:00 PM.
(Seguin) -- Strike up the band or in this case, bands! Seguin High School is just days away from hosting its first ever marching contest at Matador Stadium. The Seguin Matador Band program is hosting the Seguin Marching Festival on Saturday, Sept. 30.
Seguin High School Band Director Stan Mauldin says the fundraising event will welcome a dozen or so area bands to the competition. The list of bands include Randolph, San Marcos, Harlandale, McCollum, Stephen F. Austin, Lockhart, Smithson Valley, Bastrop, Nixon-Smiley, Flatonia, Shiner, Del Valle, and Judson high schools.
More
Seguin Marching Festival, Seguin High School
---
Previous Entry
Next Entry