Posted on 10/23/2017 7:27:00 AM.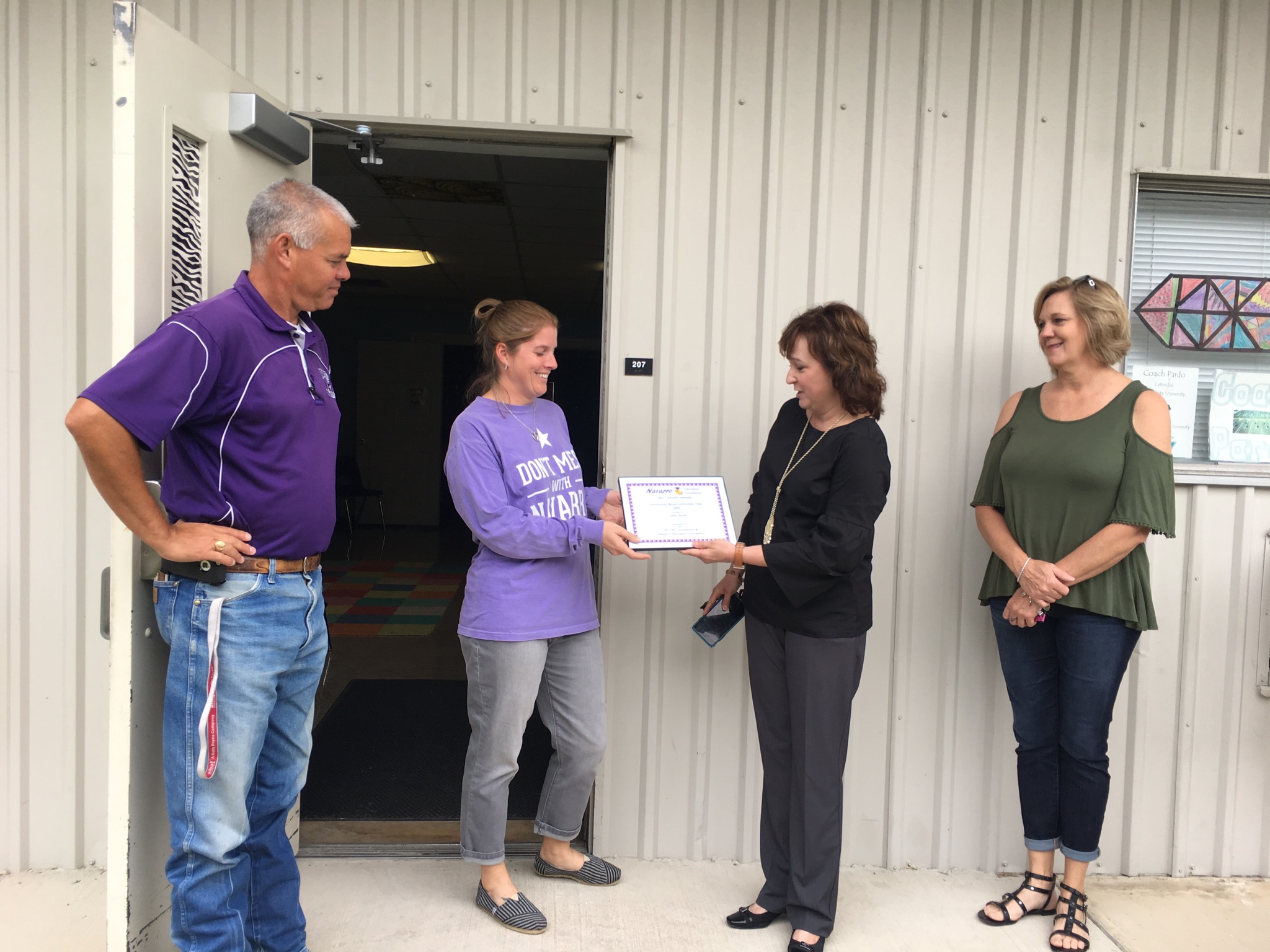 Navarro Education Foundation Members surprise Cathy Pardo, special education teacher at Navarro Junior High, with an $800 grant to help facilitate life skill field trips for students.
(Seguin) -- It was surprise after surprise for Navarro ISD teachers as the Navarro Education Foundation hand delivered over $48,500 in grants to classrooms district wide. Leading the charge on Friday was a core of business sponsors and members of the Navarro Education Foundation.
NEF President Katie Clark says thanks to its supporters and fundraising efforts, the foundation again was able to meet the needs of local students.
More
Navarro Education Foundation
---
Posted on 10/23/2017 7:25:00 AM.
(Seguin) -- The Seguin City Council is moving forward with a zoning change that could bring hundreds of new homes to Seguin. Approximately 439 acres located south of FM 725, across from Vogel Elementary School is going from an agricultural ranch zoning to a single family residential zoning designation.
More
Seguin City Council, city of Seguin
---
Posted on 10/20/2017 7:49:00 AM.
(Seguin) -- A Guadalupe County Sheriff's Deputy is celebrating a "W" after putting down his badge for a pair of boxing gloves. Deputy Jeffrey Stern came home a winner following this year's second annual Guns & Hoses event held at the San Antonio Events Center. Not only did he win his bout but Stern also walked away earning this year's award for "Fight of the Night."
More
Guadalupe County Sheriff's Office, Sheriff Arnold Zwicke
---
Posted on 10/20/2017 7:48:00 AM.
(Seguin) -- If you live in Seguin City Council District 3 or if you just care about the makeup of the Seguin City Council, then you don't want to miss this weekend's Saturday Topic program.
All four candidates vying for the District 3 council seat will be joining us for a look at the important issues in the only local race that will appear on the general election ballot, on November 7. The candidates include Jeremiah Arevalo, Dennis Estes, Jim Green and Jim Lievens. Early voting in the District 3 race begins Monday.
More
KWED, Seguin City Council
---
Previous Entry
Next Entry