Posted on 10/24/2017 9:13:00 AM.
(Seguin) -- A member of the Seguin ISD administrative team is electing to retire. Former Seguin ISD Deputy Superintendent Guadalupe Gorordo has submitted her resignation. Gorordo's title was recently changed by new Superintendent Matthew Gutierrez.
More
Seguin ISD
---
Posted on 10/24/2017 9:11:00 AM.
(Seguin) -- The city of Seguin is again offering residents the opportunity to get rid of unwanted items. The 2017 Fall Clean-Up Day is scheduled for Saturday, Oct. 28 from 8 a.m. to noon.
More
city of Seguin
---
Posted on 10/23/2017 7:29:00 AM.
(Seguin) -- Early voting in the Nov. 7 General Election begins today. Guadalupe County Elections Administrator Lisa Adam says casting those ballots early is always encouraged.
More
Guadalupe County Elections Office, general election
---
Posted on 10/23/2017 7:27:00 AM.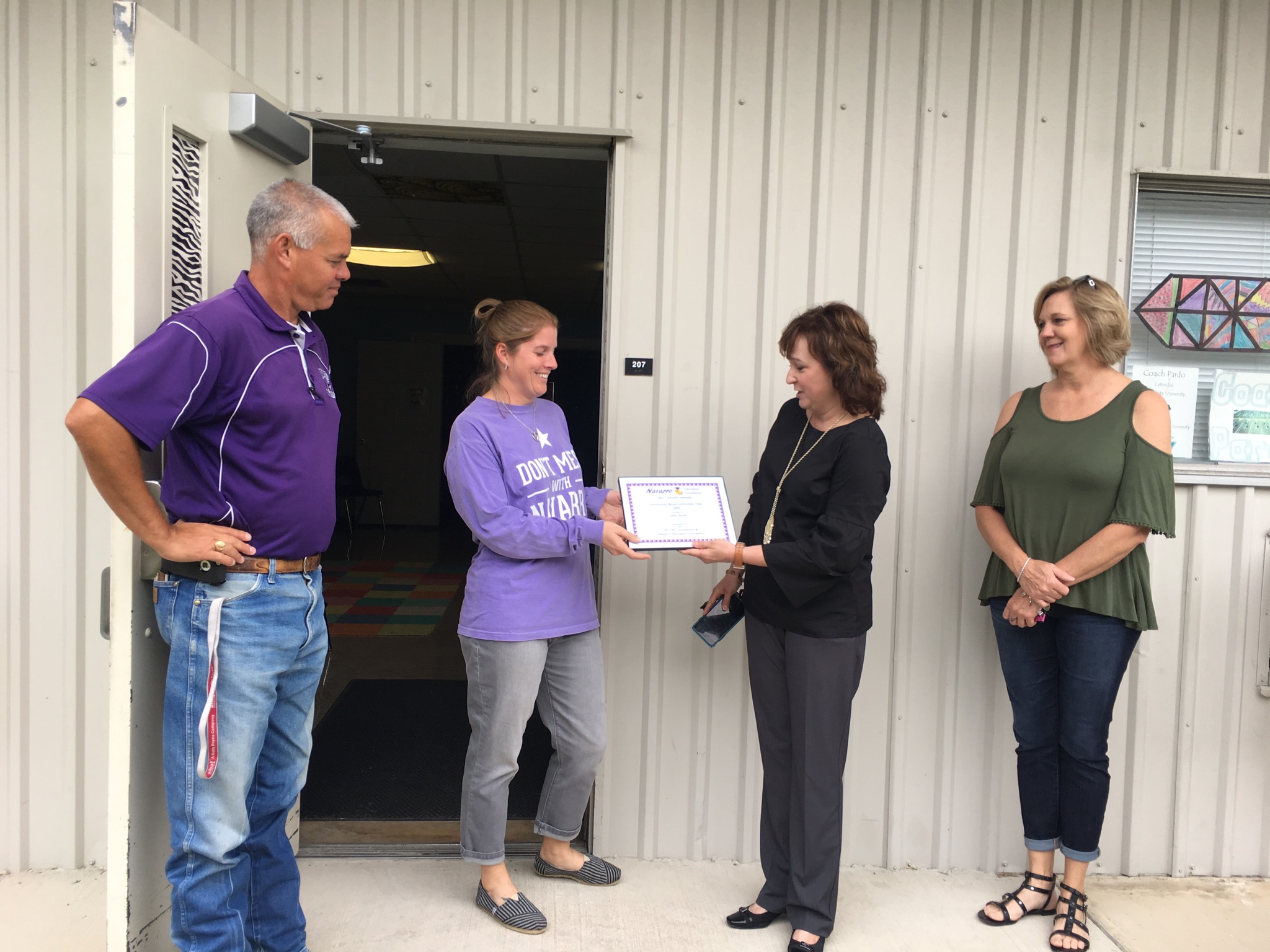 Navarro Education Foundation Members surprise Cathy Pardo, special education teacher at Navarro Junior High, with an $800 grant to help facilitate life skill field trips for students.
(Seguin) -- It was surprise after surprise for Navarro ISD teachers as the Navarro Education Foundation hand delivered over $48,500 in grants to classrooms district wide. Leading the charge on Friday was a core of business sponsors and members of the Navarro Education Foundation.
NEF President Katie Clark says thanks to its supporters and fundraising efforts, the foundation again was able to meet the needs of local students.
More
Navarro Education Foundation
---
Previous Entry
Next Entry