Posted on 10/23/2017 7:27:00 AM.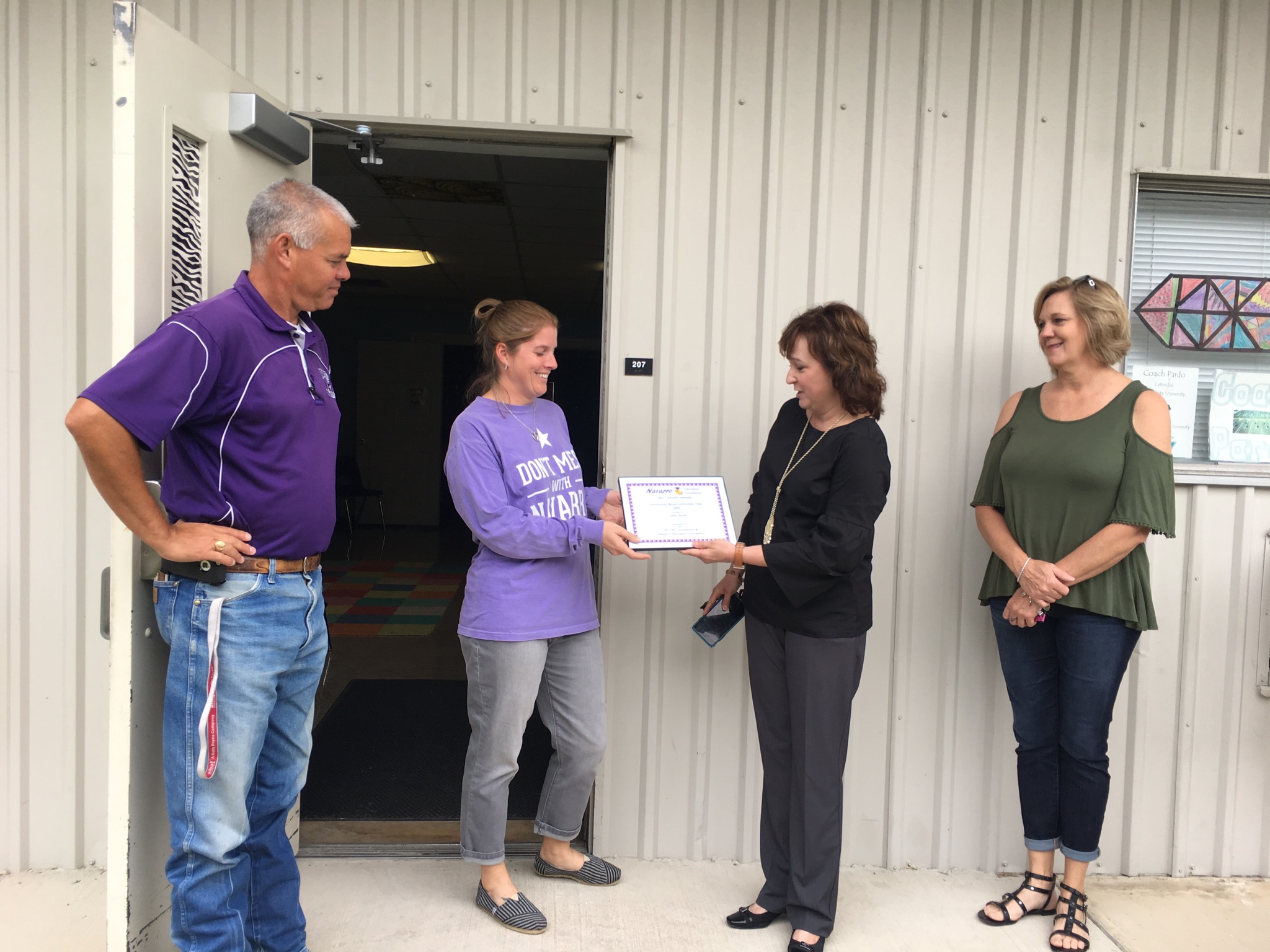 Navarro Education Foundation Members surprise Cathy Pardo, special education teacher at Navarro Junior High, with an $800 grant to help facilitate life skill field trips for students.
(Seguin) -- It was surprise after surprise for Navarro ISD teachers as the Navarro Education Foundation hand delivered over $48,500 in grants to classrooms district wide. Leading the charge on Friday was a core of business sponsors and members of the Navarro Education Foundation.
NEF President Katie Clark says thanks to its supporters and fundraising efforts, the foundation again was able to meet the needs of local students.
More
Navarro Education Foundation
---
Posted on 5/19/2017 7:20:00 AM.
(Seguin) -- The Navarro Education Foundation will be putting all of its ducks in a row for what volunteers hope will be another successful fundraiser this Saturday. Plans are again in place for this year's NEF Duck Fest and Rubber Duck Race at Walnut Springs Park in downtown Seguin.
More
Navarro Education Foundation
---
Posted on 5/20/2016 8:12:00 AM.
(Seguin) -- Thanks to the rain, the race to the finish line should be a bit more swifter for those rubber ducks looking to land a prize for their adopted owner. The rubber duck race is the featured event of this year's annual Navarro Education Foundation Duck Fest at Walnut Springs Park. The event will be held from 11 a.m. to 1 p.m. Saturday.
More
Navarro Education Foundation
---