Posted on 10/6/2017 8:38:00 AM.
(Seguin) -- This weekend marks Homecoming 2017 at Texas Lutheran University Oct. 6-7. Ashlie Ford, director of marketing and communications, says TLU will be offering a weekend full of reunions, golf, award ceremonies and tailgating opportunities.
More
Texas Lutheran University
---
Posted on 10/5/2017 7:52:00 AM.
(Seguin) -- Before you cast your ballot for city of Seguin District 3 City Council, you might want to spend a few minutes tonight learning a little more about each candidate.

The Texas Lutheran University Center for Servant Leadership and the Community Forum are teaming together to host a candidates forum for the District 3 Council race. The candidates forum is scheduled for tonight on the TLU campus.
More
Texas Lutheran University, Community Forum
---
Posted on 9/29/2017 8:07:00 AM.
"Fantasticks," the longest running musical in American history will be performed this weekend, and next weekend at TLU.
(Seguin) -- Texas Lutheran University is celebrating the completion of its first half of the new Caroline M. Weston Center for the Performing Arts. The performing arts center, adjoining the north and south ends of TLU's Jackson Auditorium, will serve as the new home for the university's Department of Dramatic Media and the School of Music programs.
More
Texas Lutheran University
---
Posted on 9/27/2017 6:55:00 AM.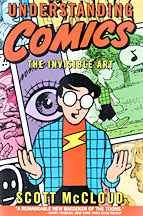 (Seguin) – The 2017 Texas Lutheran Lutheran University Krost Symposium might just challenge the way you look at comics. "
Connecting with Comics
" is the feature of this year's "most prestigious academic event" for the university. Krost, according to TLU officials, is an annual event serving as "a platform to discuss important issues that not only impact (the) campus and local community, but the nation and even the world."
More
Texas Lutheran University, Krost Symposium
---
Posted on 9/11/2017 9:05:00 AM.
(Seguin) -- The transfer from an area community college to Texas Lutheran University just got easier and more convenient. That's according to Sarah Story, interim VP for enrollment services and VP for marketing. Story says TLU and the Austin Community College District (ACC) have announced a new partnership agreement. She says starting immediately, eligible ACC students will benefit from a seamless transition to TLU after fulfilling their first two years.
More
Texas Lutheran University
---
Next Entry