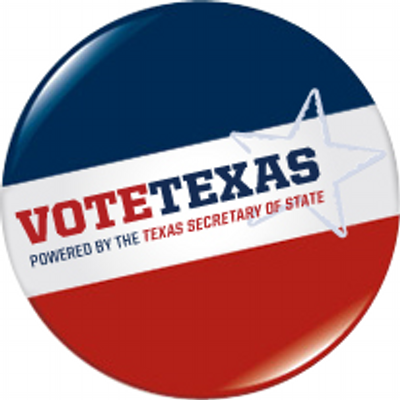 (Seguin) -- Let the voting begin. Today marks the first day of early voting for the Joint March 6 Primary Election.


Guadalupe County Elections Administrator Lisa Adam says the five regular early voting locations will once again make themselves available for local voters. Those locations include the Seguin Elections Office at 215 S. Milam St; the Schertz Elections Office Annex at 1101 Elbel Rd; Grace Church at 3240 FM 725; the Central Texas Technology Center at 2189 FM 758 and New Berlin City Hall at 9180 FM 775.

Adam says the important reminder for all voters is that they will have to choose either a Republican or Democratic ballot while signing in. All locally contested races for Seguin and Guadalupe County appear on the Republican ballot. There are no locally contested Democratic races although both ballots have nomination races for state positions including but not limited to Texas governor and lieutenant governor.

Voters are reminded that voting in a party primary does not bind them to vote for that same party's candidates in November. They say you can vote for any candidate from any party or even independent candidates with no party affiliation during the November General Election.

In addition to local and state positions, the GOP ballot also includes 11 statewisde propositions.

Ballot propositions include "Texas families should be empowered to choose from public, private, charter, or homeschool options for their children's education, using tax credits or exemptions without government constraints or intrusion. Yes/No" and "Tax dollars should not be used to fund the building of stadiums for professional or semi-professional sports teams. Yes/No."

A total of 12 propositions also appear on the Democratic ballot.

Ballot items include "Should there be a just and fair comprehensive immigration reform solution that includes an earned path to citizenship for law-abiding immigrants and their children, keeps families together, protects DREAMers, and provides workforce solutions for businesses? Yes/No" and " Should everyone in Texas have the right to quality public education from pre-k to 12th grade, and affordable college and career training without the burden of crushing student loan debt? Yes/No."

Party officials say primary votes on nonbinding ballot propositions are a chance to share a voter's input on what ultimately makes it into the official state platform for each respective political party.

Adam also reports that the same convenience of voting at any early voting polling location will again continue through election day. She says thanks to the county's authorized use of Vote Centers, any Guadalupe County registered voter can vote at any Guadalupe County election day location regardless of the precinct in which they reside.

Early voting will be held today through Friday from 8 a.m. to 5 p.m.; on Saturday from 7 a.m. to 7 p.m. and again on Sunday from 1 to 6 p.m. Early voting will continue Monday, Feb. 26 through Friday, March 2 from 7 a.m. to 7 p.m. Sample ballots are available at www.co.guadalupe.tx.us.