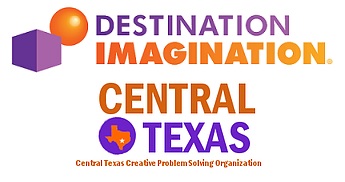 (Seguin) -- The Seguin ISD has secured its place on the map thanks to the ongoing success of local Destination ImagiNation (DI) teams. Five DI teams have advanced to state competition in Mansfield, Texas on April 6-8. The teams brought home top honors following this past weekend's regional tournament in San Antonio.


The mission of the Texas Destination Imagination contest is "to encourage and foster the development of 21st century skills: creativity, problem solving, critical thinking and collaboration; to influence development of a positive self-image; and to prepare the students of Texas to apply problem solving skills to life decisions."



In addition to its first place finish, two of the teams earned a Renaissance Award for outstanding design, engineering, execution and performance.

Two teams brought home a DaVinci Award for its unique approach to a solution, risk taking and overall outstanding creativity. The remaining top team for the Seguin ISD earned a Spirit of Discovery Award for "modeling spirit, teamwork, sportsmanship and volunteerism."

State qualifiers include the Seguin High School's Seguin Treasure team which took first place in Service Learning "Inside Impact" and earned a Renaissance Award.

The Barnes Middle School DI team Magic D Eyes team will also compete at state thanks to placing first in Service Learning "Inside Impact."

The Live of DI team from Barnes Middle School is also headed to state after first place in Fine Arts "Change of Tune." The team also earned a DaVinci Award at this past weekend's Destination Imagination regional competition.

The Barnes Middle School Ride or DI team will also prepare for state after
finishing first in the Engineering Category "Drop Zone." Like others, the middle school team also brought home a DaVinci Award.

One elementary campus is also prepping for state following its win at regionals. The 6 Fighting Matadors team of Weinert Elementary finished first in the Fine Arts Category "Change of Tune" and earned the Spirit of Discovery Award at this year's competition.

District officials say they also celebrate the success of many other teams from across the district who also competed and placed in the competition. Only the first place winners advance to the state contest.