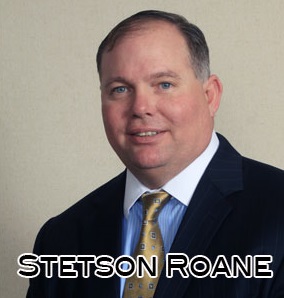 (Seguin) -- There's still little to no information available about the actual details contained in a complaint that ultimately led to a separation agreement between the Seguin ISD and former Superintendent Stetson Roane. While the details remain a mystery, it is now clear that Roane was accused of sexual harassment.
Seguin Radio KWED and the Seguin Daily News sought information, through the Texas Public Information Act (TPIA), about the alleged sexual harassment complaint. The district's response to the Texas Attorney General's Office confirms that such a complaint does indeed exist.
The documents filed by the district don't reveal any additional details about the sexual harassment complaint, or on the outcome of the investigation conducted on behalf of the district.
The district's letter to the attorney general's office states "on January 26, 2017, SISD received the complaint and statement...concerning allegations of sexual harassment by the Superintendent, Mr. Stetson Roane. Pursuant to District policy, the Board of Trustees directed that the complaint be investigated. Mr. Richard Arnett was engaged to carry out of the investigation, and initiated his investigatory duties on behalf of SISD on January 30, 2017. That same day, Mr. Arnett notified the complainant's counsel and the Superintendent's counsel of his investigation. On January 31, 2017, Mr. Roane was placed on paid administrative leave pending completion of the investigation."
In the letter, the district questions the release of the requested documents related to the complaint, and the investigation. A significant portion of the district's concern is to protect the identity of the person that filed the sexual harassment complaint against Roane.
"Under the circumstances, more than just the victim and witness names constitutes identifying information. The victim's job title would allow the Requestor (KWED/SDN) to easily identify her, and must (be) redacted. Moreover, the days, date, and details indicating the location of the incident, including the name of the conference, hotel names, and restaurant names, must also be redacted."
The letter to the AG's office was written by Seguin ISD legal counsel Christopher Schulz, of the law firm Shulman, Lopez, Hoffer & Adelstein. The letter further reveals that there is also an audio recording of Mr. Arnett's interview of Mr. Roane, and the district is also seeking to withhold that information because it also contains identifying information about the victim and any witnesses.
The district recently paid Roane nearly $100,000 as part of a separation agreement that allowed him to resign, and required the district to keep the details of the complaint confidential. Ultimately, it's now up to the office of Texas Attorney General Ken Paxton to determine what can or cannot be withheld by the district.