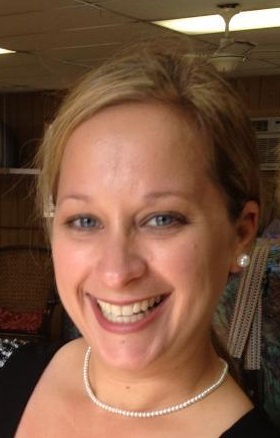 Seguin Citizen: Katie Whitwell Smithpeter
What is your current occupation (or where do you attend school), and what does that involve?
"I am an embalmer/funeral director for Tres Hewell Mortuary."
What do you do off the clock "Just for fun?" "I like to knit, but mainly, I spend time with my family, fishing and going to the park."
What city and state were you born in? "I am a local lady, born and raised in Seguin."
Who are the members of your immediate family?
"My husband, Paul; son, Joshua; and daughter, Regan; my parents, Clyde and Rita Whitwell;
sister, Renee' Scull and husband Will."
What is the biggest challenge you've ever faced? "Moving to Atlanta for a job, and not knowing a single person there."
What is your favorite TV show and movie?
"Favorite TV show is The Americans; Favorite Movie is Raiders of the Lost Ark."
What type of music do you enjoy (favorite band, song, etc..)?
"I am a classic rock chick. My favorite band is Boston."
What is your favorite Seguin business and restaurant?
"Other than my business, I love to go to Starcke Park. I am a foodie, so picking a favorite restaurant here is like choosing one child over another!"
What is something folks may not really know about you?
"I am a champion 42 player."
What are your roles in the community?
"I am a proud member of the Seguin Noon Lions Club and serve as the secretary for the club."
Discuss your professional background/achievements/leadership roles.
"I was manager of the Central Care Center for SCI funeral homes in Atlanta, GA; as well as a member of the TFDA, and the NFDA."
What are this proudest moments in your personal life or in your career?
"Definitely having my 2 children….they are by far, the greatest thing I've ever done."
What do you believe are the strengths of this community?
"Seguinites always come together…I see it every day at my job, and I love how much love our community has for each other."
What do you find as the most interesting thing about Seguin?
"That Seguin was one of the first Main Street Cities in America."
What are your future plans?
"To stay in Seguin and raise my family."
What message do you have for Seguin?
"Please join the Seguin Noon Lions Club on Thursday, May 4, 2017 at the Silver Center, beginning at 5 p.m. for our Annual Spring Fling!"