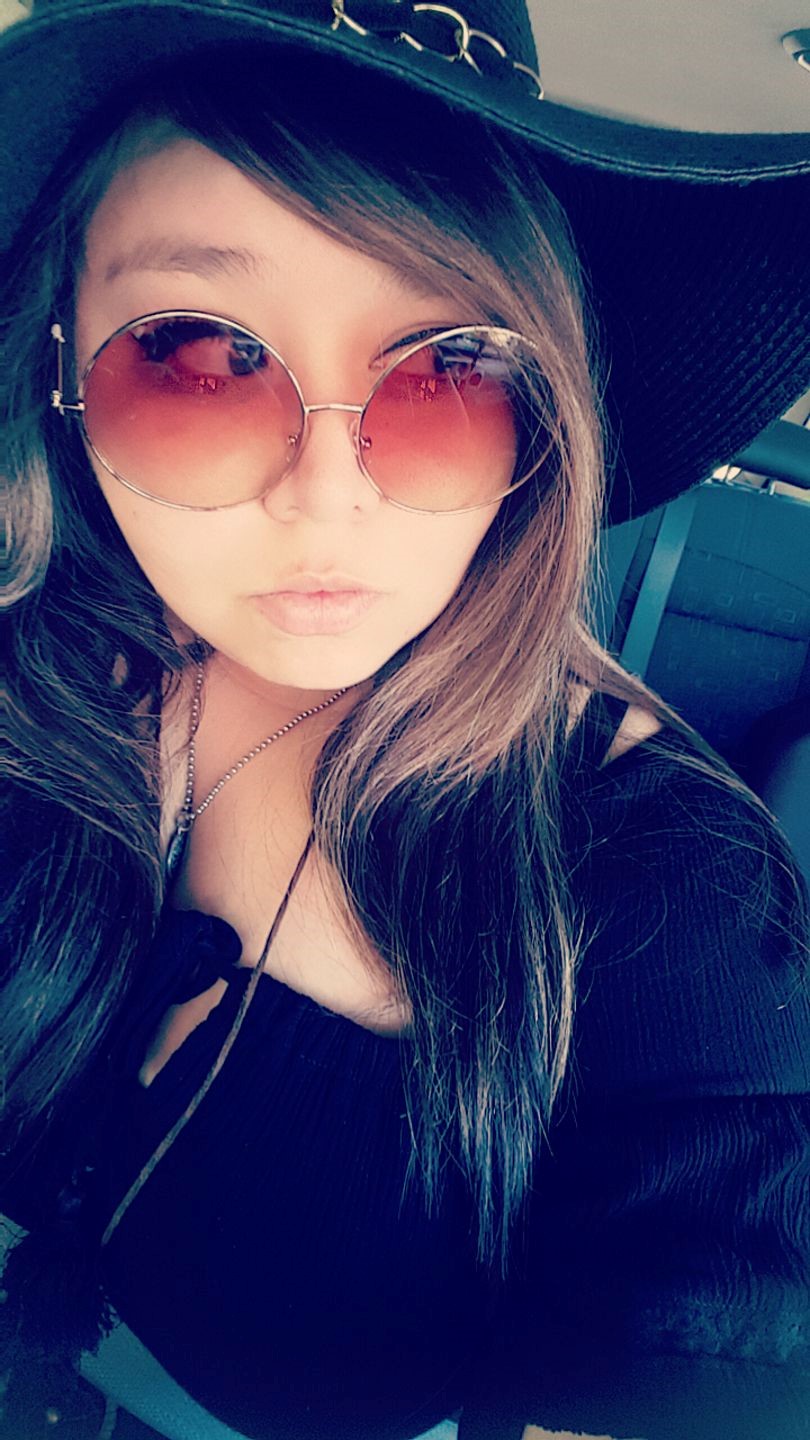 What is your current occupation?
The Print Production Director/ Graphic Designer at KWED/Seguin Daily News :)
What do you do off the clock?
I sing just about every second of the day where/when I'm able to, I make really lame puns that I at least laugh at, and I make too many Simpson references(but I do that on the clock too most times, sorry guys)
What city and state were you born?
Good ol' Seguin, Texas, babeh.
Who are your immediate family?
My papa, The great Manuel Cevallos, My Momma and Step Pappy, The wonderful Dolores Cervantes Rosas, and the ever funny Manuel Rosas. My beautiful Sisters Marie, Nena and Cheyanne Cevallos, little bro Matthew, and my baby Niece Brielle Nicole Banda <3
What is the biggest challenge you have had to face?
Probably dealing with my Psuedotumor Cerebri. I'll let y'all look that up and create awareness! Shout out to anyone else that has to deal with that, You are not alone!
Favorite TV show and movie?
I am a big movie/TV person but the first thing people learn about me is my FAVORITE show is The Simpsons. no question. and I'm going to throw in my second, Fringe(any Fringe fans, lets meet up for strawberry milkshakes and start a fan club).
Favorite Music/band?
I like all walks of music, from show tunes to opera, but I'm a classic Rock and Roll girl. Give me Aerosmith, AC/DC, Stevie Nicks any day... (Also any Hamilton fans? again... lets start another fan club)
Favorite Seguin Business and restaurant?
I have 2 favorite businesses for many reasons and the fact that they are GREAT and are run by GREAT PEOPLE: Cevallos Bail Bonds and Cevallos Dentistry, Valdamar Cevallos DDS (both located on River Street should you ever need them!). And then restaurant for breakfast tacos: Taco Tejano. And for dinner I really like Saigon Bistro( try the D2 its great and my go-to)
What is something folks may not really know about you?
I'm in a band: Musica (that's the name, I'm not just switching languages on you) and (totally unrelated) I can do a really good CHER impersonation
If you could assemble a dinner party with any five guests (living or dead, excluding immediate living family members), whom would they be?
I'm gonna bend the rules a bit, my grand mother "Grandma Nena" that I unforunately never had the opportunity to meet, my grandpa Henry, My grandpa Lorenzo, My grandma Estefena and my niece Brielle. One: so I can tell them thank you for their kids and Two: so they can meet their first great-grand baby of our family. :)
What are your roles in the community?
Avid shoe wearer, supplier of your personal Seguin Daily News Paper(or rather I just put it together ;) ), and occasional Entertainer of the musical fashion(mostly from my car).
What are your professional background/achievements/leadership roles?
I graduated from Texas Lutheran University (Delta Alpha Delta Sorority!)with a Bachelor of Arts degree, A film project I edited won a first place TAMI award for it's category
What are your proudest moments in your personal life or in your career?
I have a few, most for sentimental reasons and in no particular order: In college I directed my first full length stage play that I was extremely proud of, I also performed in the San Antonio Playhouse's production of Spring Awakening during that time and it was an experience I will never forget. Every time I perform and someone makes it a point to come up to me and tell me how they enjoyed it is a magical moment I am so proud I was able to give to them. I now get to do the Trading Post which may not seem very big to some but in my Heart every time I get behind that mic I picture my Grandparents Lorenzo and Estefena Cervantes drinking coffee sitting at their kitchen table listening Every Single Day to the Trading Post saying one day when they win the lotto, they will buy everything. I just hope they get AM Radio in their kitchen in Heaven and know that their "Meggy" is thinking of them. And finally, the birth of my Niece. I didn't do the leg work thank goodness (Huge props to you, sister) but I now know a love I am so very lucky I get to experience. I love you so very much my Brielle Nicole. (PS her first birthday is in 2 months so everyone wish her a happy first birthday!)
What do you believe are the strengths of this community?
Its progress
What do you find as the most interesting thing about Seguin?
I was born here, I can remember when speed limits were different on specific streets, I grew up loving to go to the placita (downtown fountain) and listening to KWED and the trading post with my grandparents wanting to buy everything, I know the back-roads way to any place here. And although it has grown significantly, it is still the same; its still home. No matter how many things that have advanced or come and gone, it is still my home town with loving people and a community that I am very grateful to be a part of.
What are your future plans?
To do my best, and live joyfully every second I get
What message do you have for the residents of Seguin?
If you made it this far, I'm Sorry I rambled but it's nice to meet you. Lets have a coffee and a conversation sometime.